A professional tool
in the fight against
climate change
Hydrokompost
is the solution
Are you a forester, orchard, wine grower, professional gardener or do you take care of the city's greenery? Are you struggling with signs of climate change such as drought, water erosion or soil degradation? If the answer to all the questions was yes, then the following lines are just for you.

An instant-to-use
tool against
climate change

Cost-effective 
compared to other
adaptation measures

Tangible results already
after the first year
Hydrokompost
is the solution

Hydrokompost is an organic highly
hydro-absorbent fertilizer


Prevents soil
drying out
Thanks to the unique properties of patented pellets (1 kg of pellets absorbs 7.5 l of water)


Prevents against
water erosion
It prevents the leaching of soil nutrients and the pollution of streams and rivers


Supports
circularity
And a small water cycle, which means it's raining where it should


Returns fertility
to the soil
As a result, it returns life to the soil, thanks to the enrichment of the soil with an organic component
do you know that ...
Hydrokompost prevents
drying out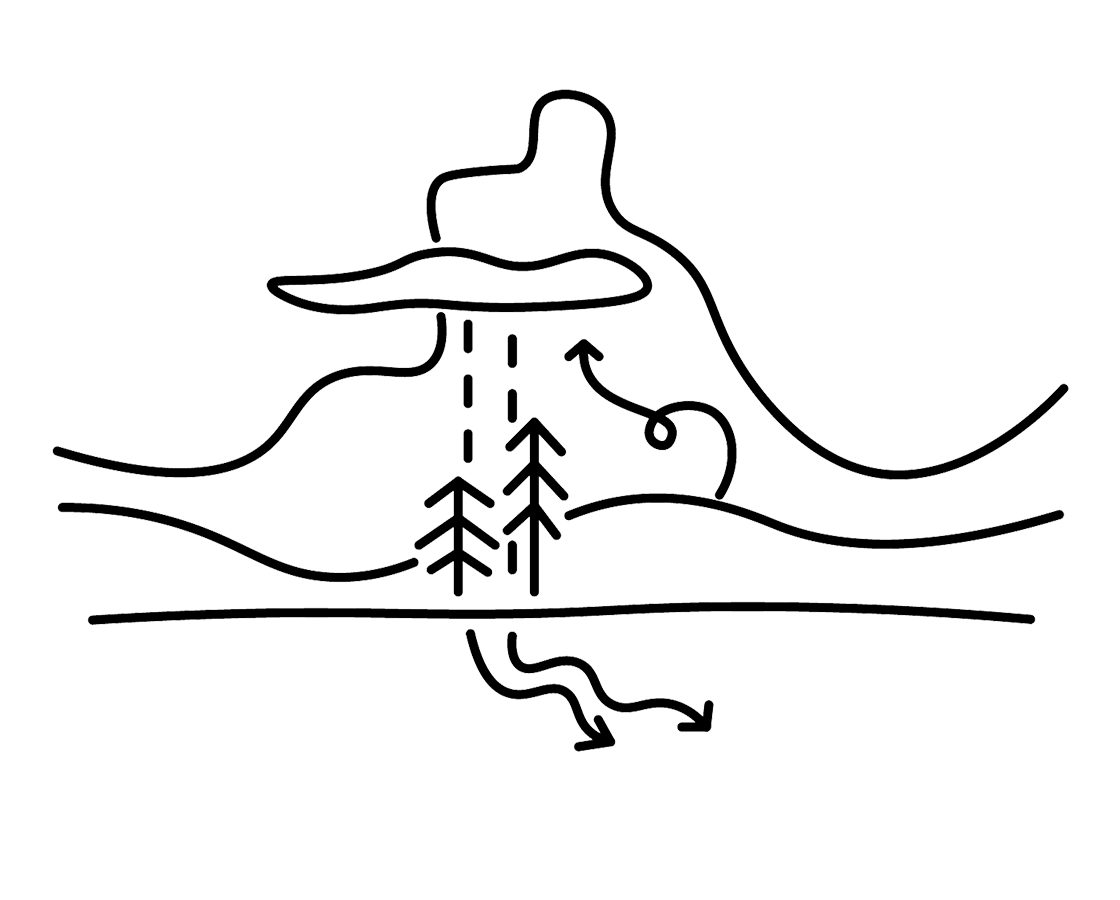 Land without Hydrokompost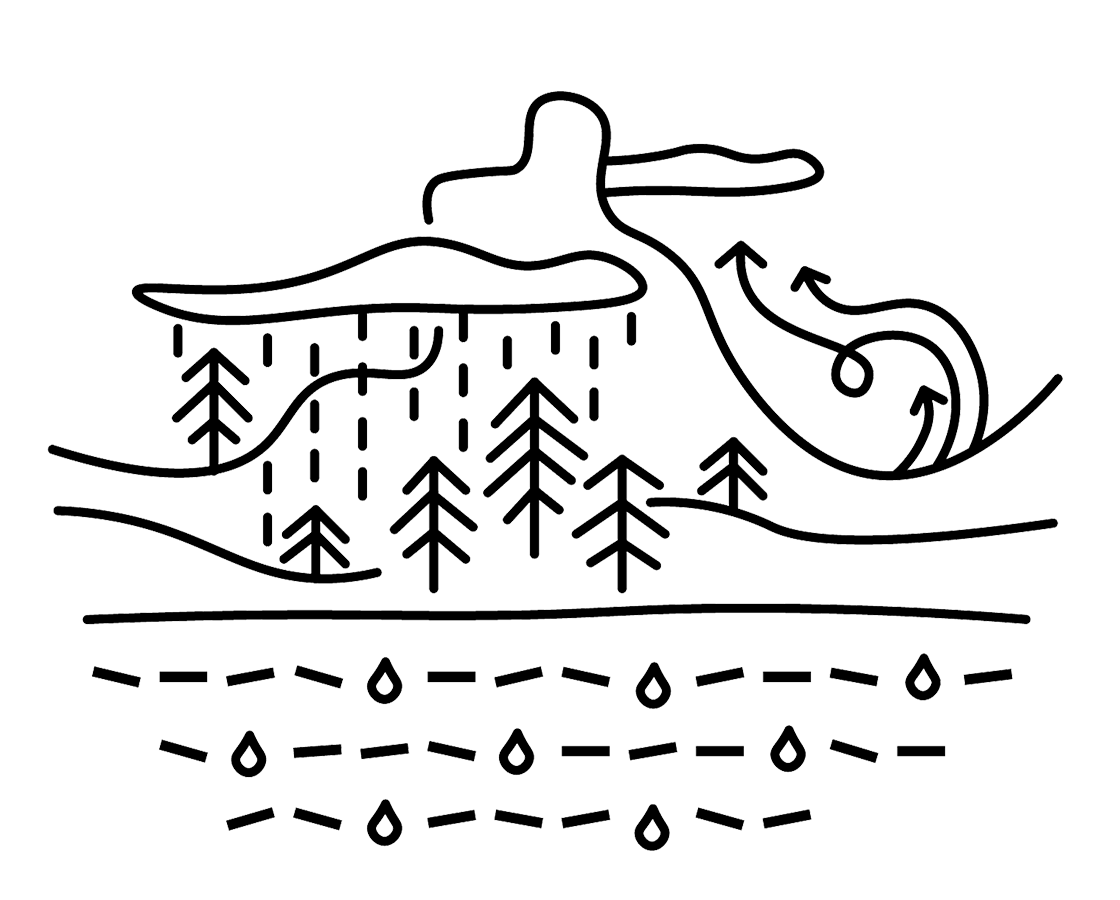 Land with Hydrokompost

Hydrokompost has
a wide range of applications
Mechanized
application
Thanks to its consistency, the Hydrokompost allows mechanized application. With a simple modification, it can be applied to the soil using commonly available techniques. In the video you can see a standard tractor with a hopper and discs for incorporating the Hydrokompost into the soil. Preparation of forest soil for seedlings.
Hydrokompost
and circular economics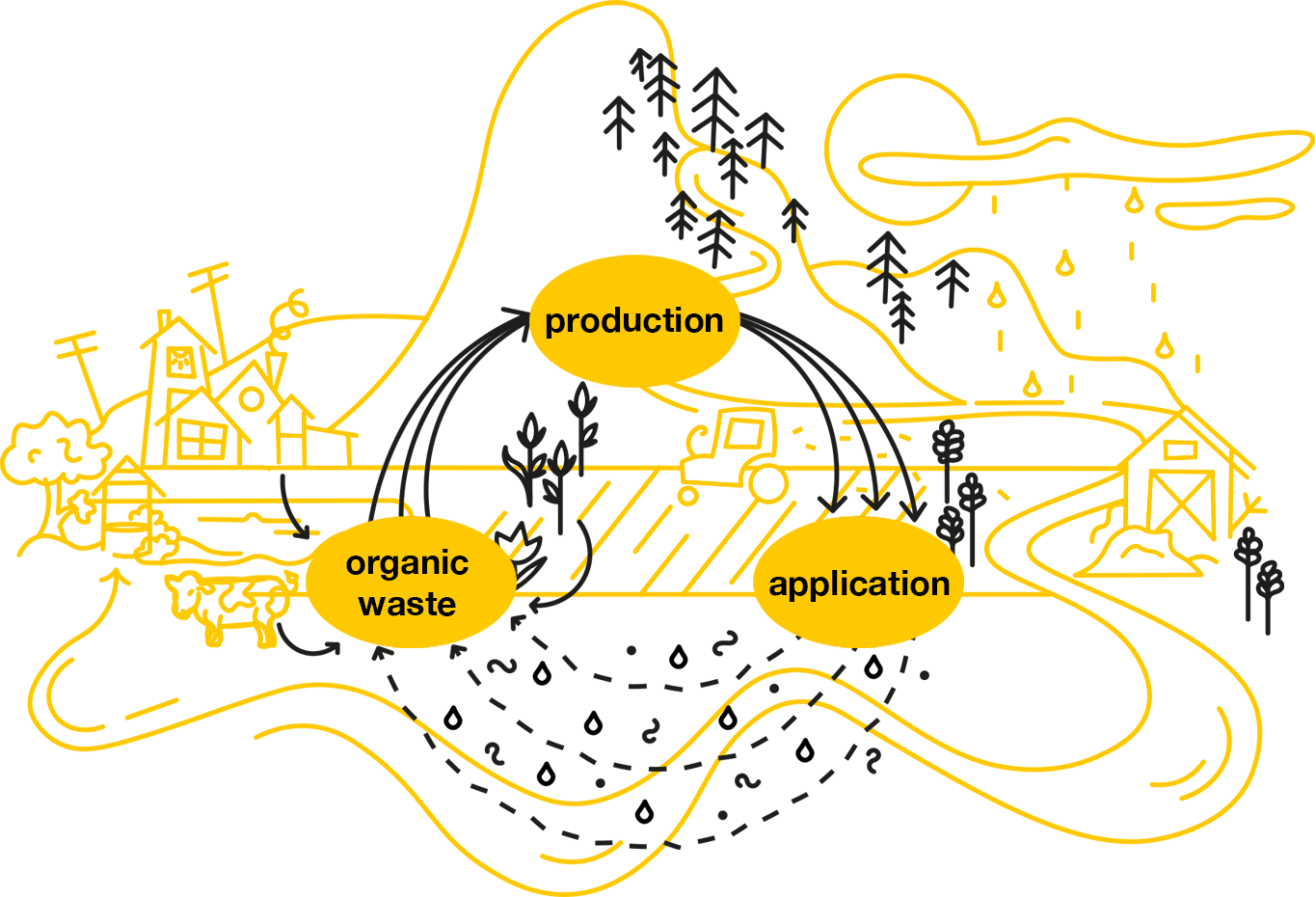 Method of production
Hydrokompost is produced by mixing stable waste from cattle, pigs and crop production, then fermented, dried and mixed with agricultural commodities, biochar, biomass ash in exact proportions for a given seedling, then pressed into pellets. The result is an exact ratio of carbon, potassium, nitrogen, pH and, last but not least, perfect retention, up to 2.5 m3 of water per hectare. Thanks to cooperation with a research institute and many years of research, we can precisely prepare a product for a species of seedlings of trees, shrubs and other plants.
Calculate how
much you need
Contact us and get the best possible price.
Tel.: +420 724 933 290